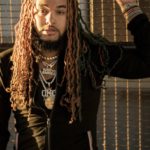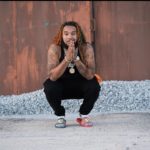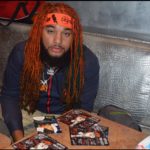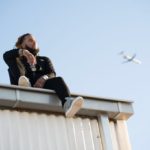 First off i just want to say i appreciate y'all for making me y'all artist of the month.. Much Love
Introduce yourself and tell us where you are from
Now my name is OKQ Aka O.range K.ing Q.uicc .
Im From Stone Mountain Ga The EastSide of Atlanta.
How did you get started in the music business?
How i first got started in the music industry was from way back in the day. I was always being in the mix and having a huge following on the internet & in person and i thought why not start rapping i mean I'm good at it and i figure i can do anything if i set my mind to it.
What do you feel like the music scene is like for independent artists like yourself in your city
Well for one thing being in the city of Atlanta and being a independent artist its hard. Most people out here got a major push or somebody backing them. Unfortunately that aint me every thing i ever did came from my self no one ever really believed in me until i started showing them.
For those who havent heard your music how would you describe it?
As far as my music goes I'm well out spoken. There is no limit to my music hell you can just about me be any type of person and enjoy at least 1 of my songs. I am a real be your self type of artist. I want to push the facts that sometimes its ok to just be YOU. Even if its not what everybody else expects or likes.
What is the current single(s) that you are pushing and where can people find it?
Im Also in the process of releasing a new single ( I Got It ) Which should be released on all platforms.
What goals do you want to achive with in the next year?
Goals i would like to achieve in the next year is to really have my music world wide and give people a chance to embrace me & get to know me more.
How did you come up with the name OKQ?
I came up with the name OKQ over the past couple of years growing up people would call me Quicc. As i got older i grew found to the color Orange & Majority of my life i have worn and represented the color orange its always been different to me and out spoken. The streets actually deemed me Orange King so i added my childhood nick name to it and came up with OrangeKingQuicc and to make it short just call me OKQ!
What is one thing people dont know about you that you would like for them to know?
One thing people don't know bout me is I'm drug free and live by that i never smoked or drank a day in my life. Nope Never even tried it. I really want people to understand u can still be cool without doing everything that the world think is cool. Hints Me
What is something that is a must have when you are recording?
When I'm recording i must have to peace to gather my thoughts. Most people want a entourage there or weed or lean. i prefer to actually record alone.
What is one thing that you can do without?
One thing i can do without is trying to be somebody your not which we see a lot in this day and age.
If you had to select an artist you wanted to work with who would it be and why?
Thats a hard one but probably J-Cole or Travis Scott. But definitely Jcole he is such a humble guy and so aware of the world and all around just makes great music i think we would click.
What is something that you want people to take away from when listening to your music?
When people hear my music i want them to think damn this is genuine or damn finally somebody who is just rapping about what they want to rap about not what every one else wants them to rap about.
Where do you see yourself in the next 5 years with your music career?
In 5 Years
 i plan on being in somebody movie credits. Or just some where on the big screen or hey
maybe the little screen.
Where can people find you at on social media?
You can Find my music On any outlets. My instagram is @OrangeKing26 My Soundcloud =1OKQ Youtube = OKQ SpinRilla = OKQ #YG26. Hell Google me ( OKQ YG26 )
Do you have any shout outs?
First off i want to shout out my whole gang #YG26 ( YurpGang) & The HomeTeam.
S/0 2Narley ! ,My Super Prods: CallTheShoota ,Prod By Ace, & My Boy PeeKeyZee.
S/O My Nephew @Sleeppy_Headd Aka SleeppyDaRasta he up now right there with me! #FYWB
S/O My Bro @GwallaManDash , @IAmRuegaBoy The G, & My Nigga @ImDreadBitch Aka DreadLoc
S/O My Bro @GHomieShyne From KrookedKingz
& I can't forget my brother @1DJPLUGG He been down with a nigga since Day !
S/O to the Ghamis to
Sorry bout the long shout out its plenty more i could name but i thank all my fans and the people who support me Yurp From OKQ.
Also thanks to y'all for the interview #WBHH