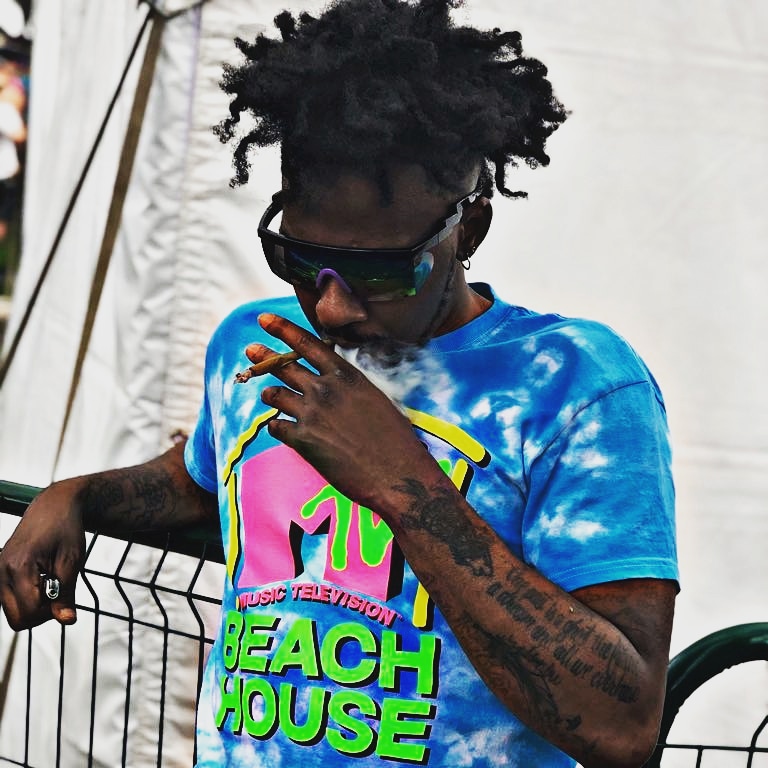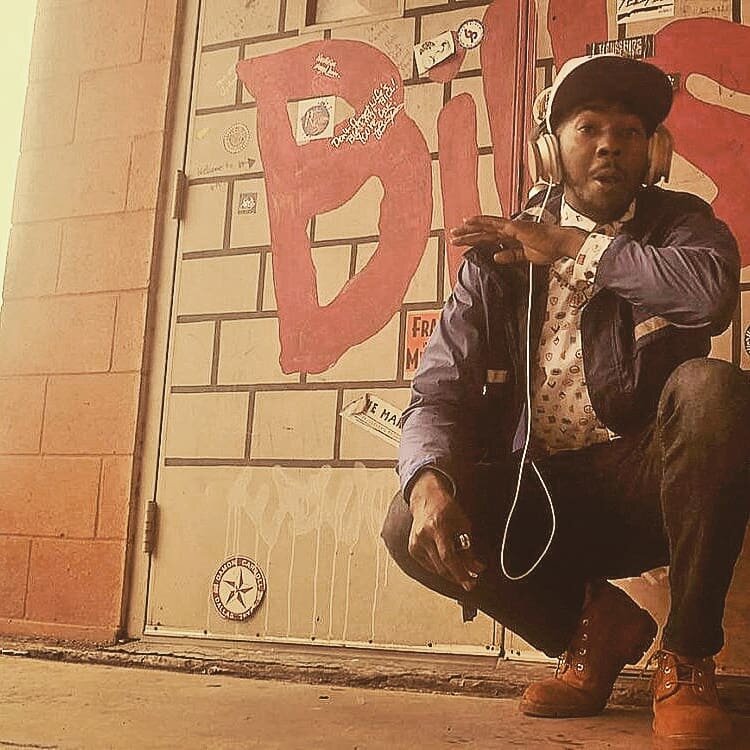 Introduce yourself and tell us where you are from
" My Name Is Dominique Harris Sr, The Name Shiik Was Given To Me In The 7th Grade By My Football Coach & It Just Stuck With Me. I Am From Dallas Tx, But Was Raised In DeSoto Tx. Big Shouts To My City.. We On The Way! "
How did you get started in the music business?
" I Started Rapping Early Like When I Was 7, But Being The Youngest Of 7 I Had To Go With What Seemed "Definite" & That Was Basketball.. But I NEVER Let My Love For It Leave. So Around 2016 I Moved Back To Dallas From College In West Texas ( Sul Ross State University ) To Play Ball & Finish School. In The Midst Of That The Rap Game Got Terrible For Me & I Couldn't Support It No More Without Putting Out My Own Music! That Summer I Joined A Group With My Homie Called "2DomsRBetterThan1″ Which Didnt Last Long.. But Putting Myself Out There When I Was In The Group I Couldnt Just Stop..Specially After Sitting On Bars For Like 20 Years.. I Said F**k It & Took It Serious! So In 2017 I Dropped My First Project #TheThookaTape & Took Off From There"..
What do you feel like the music scene is like for independent artists like yourself in your city
" Its #Tough Man.. You Ever Tried Telling People You A Rapper? .. & Be Supported & Taken Serious Without Having A Gimmick Or Sounding Like Everybody Else ? Sh*ts Tough! My City Gravitate Towards Whats Hot In The Industry And Not Whos Hot In The City. You Can Be Nice & Can Really Rap But If Its Not What They Use To They Gone Ignore You Until They See Other People Rocking With You.. But By That Time Its Too Late.."
For those who havent heard your music how would you describe it?
" Like Being In A Time Machine… I Bring That Feeling Of The "Good Days" Back! Versatile , Lyrical With A Southern Swagg. I Really Cant Explain It To Be Honest.. Its Just Me.. S H I I K .. Im Nice Though & Thats Being Modest.."
What is the current single(s) that you are pushing and where can people find it?
" My Current Singles Are Living My Life , Touchdown & Dollar After Dollar" .. But My Latest & Greatest Is #HighBefore6Am & Can Be Found On Apple Music , Spotify , Youtube , Tidal .. Pretty Much Everywhere . "
What goals do you want to achive with in the next year?
"I Would Like To Be Top 5 In My City & At Least Burning Down A Couple Cyphers , Interviews & Features With Some Of My Favorite Artist In The Industry. More Exposure For Sure, I Need To Be Front Page & On Stage Somewhere.. Its Time To Start Taking Risks.. I Want This Sh*t Too Bad.."
How did you come up with your stage name?
"S H I I K " Is A Given Name .. Everyone That Knows Me Knows Me As "Shiik" So To Try To Go By Something Else Would Be Weird To Me.. I put It In All Caps & Stretch It Out So It Forces People To Pronounce It Right… So S H I I K it Is.."
What is one thing people dont know about you that you would like for them to know?
" Im REALLY Talented.. Like Really Really Talented , A Really Big Family Man & I Dont Like Guns.. Like I Hate Them "..
What is something that is a must have when you are recording?
" Weed.. An Hour Plus A Pen & A Pad" LOL But Weed & A Lil Liquor To Zone In.. But Long As The Beats Right Thats Pretty Much It.. & Weed LOL "
What is one thing that you can do without?
" FAKE FRIENDS & NEW ENEMIES "
If you had to select an artist you wanted to work with who would it be and why?
"It Would Be J. COLE / Wiz Khalifa / K. Dot
J. COLE .. Just Cause He Has Been A Favorite Artist Of Mine Since Before I Started Rapping & Bar For Bar I Think We Could Make A Few Timeless Cuts For Sure.. Wiz Khalifa Was Another Big Time Influence On Me Coming Up.. It Only Seems Right.. Kendrick Lamar Because I Get That Comparison A lot & Would Like To Collab To See What We Would Sound Like Together And Make Some Timless Tracks "..
What is something that you want people to take away from when listening to your music?
" Be Who You Are.. Not What They Are Comfortable With" ..
Where do you see yourself in the next 5 years with your music career?
" Hopefully Getting Some Music Award Nominations… Touring With Some Big Names.. & In A Position To Help Better My Family & Community With Opportunities To Be Successful "..
Where can people find you at on social media?
" You Can Find Me On :
Instagram [ Capital.Shiik ]
Twitter [ OfficialSHIIKD ]
Facebook [ Shiik D Harris ]
Do you have any shout outs?
" For Sure I Want To Shout Out
My Wife Dionna, My Son , Unwired Records , N Z A , Bigg Slimm, Lu Music
My Brothers Day Day & Zayy , Rest In Peace To My Brother Dan " Chalalie Lu " Harris , The Plug Gold , My Cousin Whitney & Yall WBHH For The Opportunity".. Im Humbled