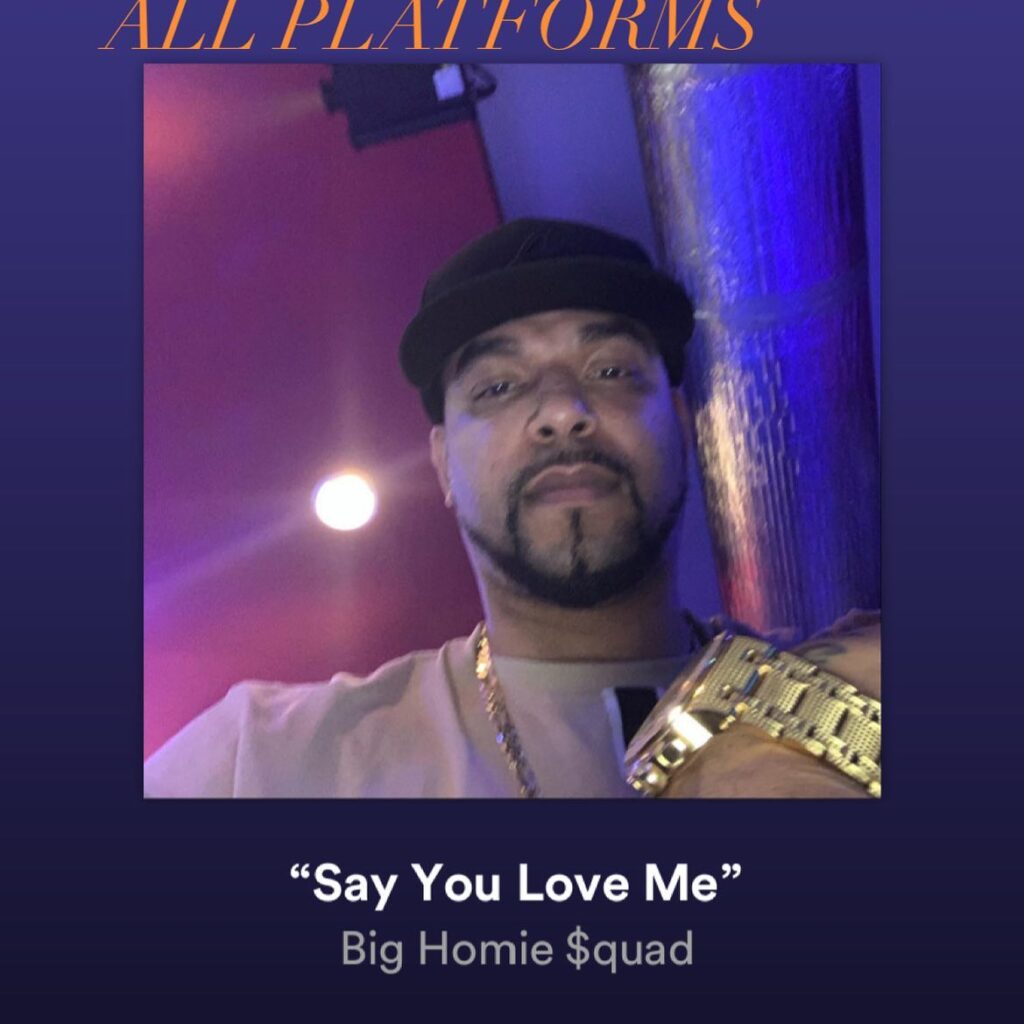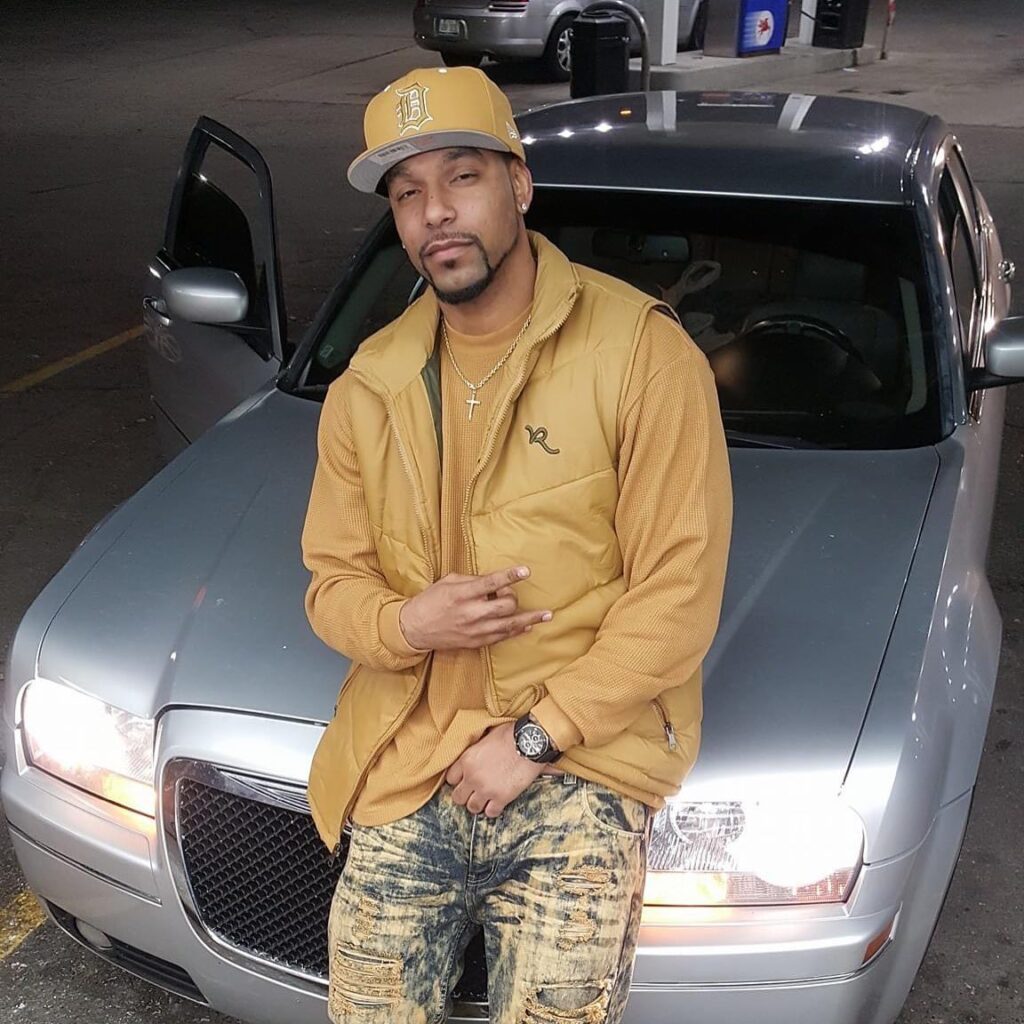 WBHH We Blazin Hip Hop and On The M I C with Lo Lo G welcome another artist from the Battle Creek Michigan Area Big Home $quad to the station. You can hear his 2 singles in rotation on WBHH We Blazin Hip Hop, Say You Love Me and Intro. Since the inception of WBHH We Blazin Hip Hop back when we were Home Team Radio the goal was always support Independent Artists. After seeing some posts on Facebook from Big Homie $quad I went ahead and asked about his music and shortly after the conversation ended I was sent 2 songs from this up and coming artist. While the time hasnt come to cross paths and able to do a formal interview below you are the answers to a few questions that were sent over to Big Homie $quad along with his responses. Check out Big Homie $quad's latest singles that are in rotation here on WBHH – We Blazin Hip Hop at the end of these questions and if you like what you hear let us know so we can get Big Homie $quad to continue sending us music.
Introduce yourself and tell us where you are from
Yo, what's up it's Big Homie $quad from Battle Creek, MI
How did you get started in the music business?
I started loving and doing music back when I was six. I use to watch my father perform at various talent showcases and Events. I actually did my first performance when I six performing VANILLA ICE "ice ice Baby".
What do you feel like the music scene is like for independent artists like yourself in your city
The music scene in my city is on the rise. We have a lot of talent and creativity in My city. We have great producers and engineers such as Ace, Dx the flex, Doc Red, D Scope,Dj Take 5, man the list goes on.
For those who havent heard your music how would you describe it?
I would describe my Music as Worldly Music. What I mean by that is, My music connects with all walks of life. I got music for the young, the old, for the ladies, For the thugs and gangstas, I'm even working on some old school samples for the older crowds.
What is the current single(s) that you are pushing and where can people find it?
The single I have out right now is called "Say You Love Me" By Big Homie $quad ( DOLLAR SIGN $ for the S). U can find my Single on all Major platforms such as YouTube, ITunes, Spotify, Deezer, Amazon. Dollar $ sign for the S.
What goals do you want to achive with in the next year?
By next year my goal is to see myself gaining more exposure and hopefully signed to a major label and touring.
How did you come up with the name Big Homie Squad?
I came up with the name Big Homie $quad when I was growing up. the homies always called me $quad because I would always try to do what a multitude or group of people were doing. As I got older the younger homies called me Big Homie a lot. So I kinda just put em both together.
What is one thing people dont know about you that you would like for them to know?
Something people don't know about me IS I LIKE LISTENING TO R&B.
What is something that is a must have when you are recording?
I must have backwoods full of Dank and water.
If you had to select an artist you wanted to work with who would it be and why?
An artist I always wanted to work with or gain knowledge about the industry from is T.I. An artist I would like to do a song and perform with would be LIL DURK.
What is something that you want people to take away from when listening to your music?
When listening to my music I want people to understand that I'm no different from no one-else. I had many struggles and obstacles in my way and still do. I express a lot of my struggles in my songs and how I survived them. Everyday is a learning process and growth.
Where do you see yourself in the next 5 years with your music career?
The next five years I see myself having multiple successful Albums/Mixtapes and a powerful brand built. Who knows maybe a Grammy in near future.
Where can people find you at on social media?
U can find my social media on Facebook.com/BigHomie$quad Instagram.com/squadlay22 YouTube.com/Bighomie$quad Twitter.com/BigHomie$quad
Do you have any shout outs?
I wanna give a Shout-out to My family for the support and love my nigga Tone, Don don, KELOS, Rico, Ant, Ace, Certified, Coli, 40, the whole CH click, dx the flex, my Fans and the man upstairs. Thank you all
Big Homie $quad – Say You Love Me
Big Homie $quad – Intro