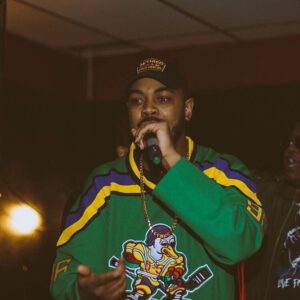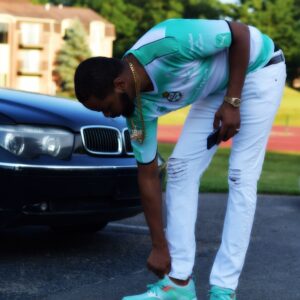 Normally when I've done these artists of the month its been based off of spins or requests an artist received during the month. This one is different because of the connection I have with this artist. No I do not know him personally but what I do know is we both come from the same city. That little city that when you tell people where you from they look like 'HUH?', or ask how far is that from Detroit? Though I have not lived in Battle Creek in almost 17 years Battle Creek Michigan is still my hometown. So to all the artists in Battle Creek represent for your city and Support your own. Thank you to PoLo Zo for rocking with WBHH – We Blazin Hip Hop #1 For Independent Artists Hip Hop and R&B. You can request PoLo Zo's music on our website click request and type in PoLo Zo you will find the 3 songs that he submitted to us. You can Listen Live to the station via the TuneIn App and type in WBHH or We Blazin Hip Hop
1.Introduce yourself and tell us where you are from
What's up this Polo Zo from Battle Creek Mi
2. How did you get started in the music business?
I had a few homies that rap I use to always be around them in the studio and one day I just hopped in the booth and I been at it every since
3 .What do you feel like the music scene is like for independent artists like yourself in your city
Its look pretty good right now a lot people working
4. For those who havent heard your music how would you describe it?
Real. I try to paint a picture so you can visualize what I'm talking about in my music.
5. What is the current single(s) that you are pushing and where can people find it?
Laying Low Available On All Digital Platforms and the Video Just Dropped On Youtube: https://youtu.be/EsI5jMVetA0
6. What goals do you want to achive with in the next year?
I really want this new single Laying Low to hit at least 250k streams
7. How did you come up with the name PoLo Zo?
That's all I used to wear so everybody just start calling me that and it stuck with me every since
8. What is one thing people dont know about you that you would like for them to know?
Im a big reader I like to read a lot of motivational books
9. What is something that is a must have when you are recording?
Postive vibes the vibes and the energy gotta be right
10. What is one thing that you can't do without?
My Kids
11. If you had to select an artist you wanted to work with who would it be and why?
I would have to say Fabalous he been in the game for a while and he still Consistent and Relevant
12. What is something that you want people to take away from when listening to your music?
It's more out there than the streets Especially the youth you ain't gotta be a product of your environment
13. Where do you see yourself in the next 5 years with your music career?
Having one of the biggest independent record labels Just Bout Money Entertainment
14. Where can people find you at on social media?
Instagram Polozo400 Snapchat Polozo400 Twitter Polozo400 Facebook PoloZo Music
15. Do you have any shout outs?
S/O to all my fans I gotta loyal fan base and they really rock with me they keep my music alive I appreciate that