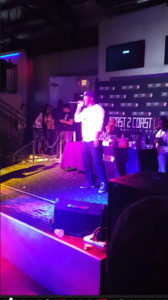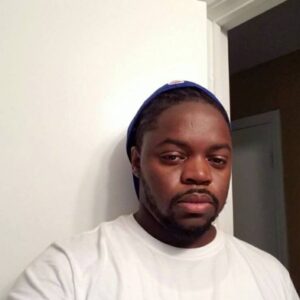 Introduce yourself and tell us where you are from
What's up world its Bryce Holmes better know as Judo aka JudoDaRealest.
How did you get started in the music business?
I started rapping back in middle school with some buddies for fun we called ourselves The Supa Click. It wasn't until 2003 when I began to really take music seriously and 2005 was when I was all in.
What do you feel like the music scene is like for independent artists like yourself in your city
I come from a small town (Abilene, TX) that's starting grow in population. The music scene in my city is beginning to get on the right tracks. We've got a lot of talent in the city and with that comes a lot of egos also.
We're figuring it out that it's going to take everyone collectively to really build it up so it can flourish and I believe we're moving in the right direction.
For those who havent heard your music how would you describe it?
For those who've never heard my music I would describe it as universal. I make music for everybody because I feel like music is so important and impactful that's its on the artists that create it to continue to be influential and push this culture forward.
What is the current single(s) that you are pushing and where can people find it?
My current single "Drinking" feat. Freysh Prince is out now on all digital platforms and recently debut on We Blazin Hip Hop Radio and mainstream radio on 96Q. (ITunes, Apple Music, Deezer, Tidal, Google Play, Amazon Music)
What goals do you want to achive with in the next year?
My goal next year is getting more music to radio and pushing my career further whether I do independently or signing with a label. I want to make this my full time job.
How did you come up with the name judodarealest?
I got the name Judo from a freestyle session back in school. I remember saying "I'm so fly im out of this world headed to Pluto/ Everytime im on the mic I kick verses call me Judo" and that name just kind of stuck with me.
I began noticing there were other artist with the name Judo so I changed it to JudoDaRealest.
What is one thing people dont know about you that you would like for them to know?
People don't know that even though I primarily make rap and hip hop music I write and produce a lot of r&b music as well.
What is something that is a must have when you are recording?
When I'm recording a good vibe is a must. My writing process other things are involved like drinks etc. but strictly recording I've got to have a vibe goin or the recording won't come out right. To me recording is capturing a moment and without a vibe its very difficult to capture that moment.
What is one thing that you can do without?
One thing I can't do without is my family.
If you had to select an artist you wanted to work with who would it be and why?
Wale! His passion is like no other. I feel like he doesn't get the credit that he deserves and I come from that realm. I've done a lot over the years and it seems to get looked over but that makes me work twice as hard as everyone else.
What is something that you want people to take away from when listening to your music?
I give game in almost every record I do. I want people to listen to what im saying because I try and make it a point to give some kind of knowledge everytime I open my mouth.
Where do you see yourself in the next 5 years with your music career?
In the next 5 years I see myself writing and producing music not only for myself but for other artists as well. I want to give back and help the younger talent in my city discover their voice and genius.
Where can people find you at on social media?
Instagram: @JudoDaRealest
Twitter: @JudoDaRealest
Facebook.com/judodarealest
Do you have any shout outs?
I wanna shout out my family that's always supporting me with my music. My kids (Kaiden & Brooklyn) they are my motivation to go hard every single day. My partner in crime and producer in all of this Alvin Warren (@alvindrumz on IG & Twitter.) Big shout out to Jamie Merrill for giving me the opportunity to get my music heard on wider scale. Most importantly to all the fans that really support my music and my career because without them giving me honest feedback I wouldn't have made it to this point. Also shout out you guys over at We Blazin Hip Hop for the interview and showing me love…Salute to you guys!