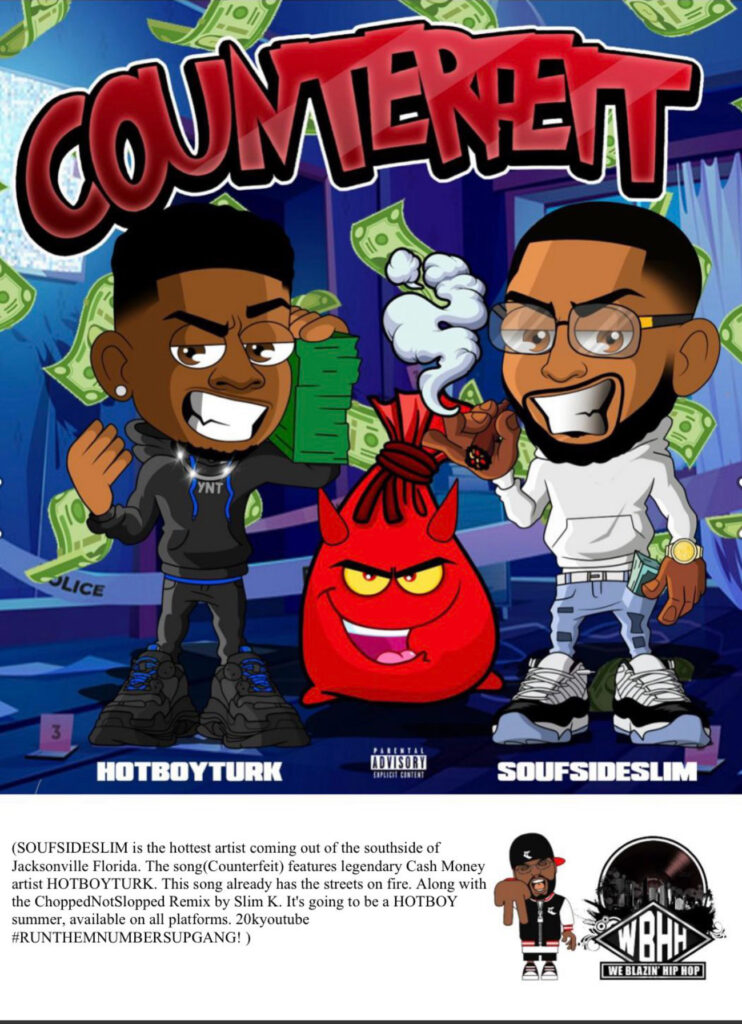 Jacksonville Florida Artist SoufSideSlim with his newest single Counterfeits featuring the legendary Hot Boy Turk is rocking the airwaves on WBHH We Blazin Hip Hop as well as other platforms.
Soufsideslim was recently placed in an issue of Crunk Atlanta Magazine for placing in the top 10 of the Home Team Hometown Countdown Show a radio show that allows the fans to vote via the website www.weblazinhiphop.com to read the placement in Crunk Atlanta Magazine go to www.crunkatlanta.com
This song is definitely a street banger and is running up numbers on youtube. Make sure you follow SoufSideSlim on Instagram @Soufsideslim904 for updates on this song and more as well as listen for Counterfeits on On The M I C With Lo Lo G as well as on The Home Team Hometown Countdown Show.