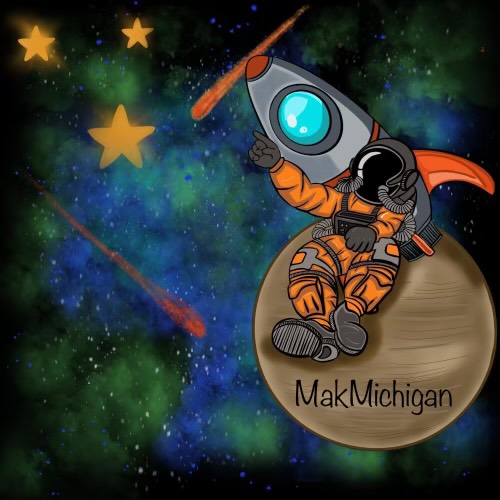 Raised in Columbia TN, but claiming Northside Flint Michigan as home, MakMichigan has always had a love for music. Having an ear for music at an early age remembering Calloway – I Wanna Be Rich, MakMichigan knew music was his dream. Growing up listening to Country, Heavy Metal, Punk Rock, as well as Rap gives MakMichigan an eclectic palette. At 10 years old MakMichigan wrote his first rap with his cousin Telly over the Dayton Family F.B.I. Beat.
Music is an art and each artist has their own story and canvas to paint a picture for fans. MakMichigan goes on to say his life is like a real movie that needs to be seen to inspire anyone like himself that has come out of the mud.
MakMichigan credits Tupac, Jay-Z and Kanye West for being his musical influences.
You can find MakMichigan on Facebook, Instagram, TikTok, SnapChat, Youtube @MakMichigan
Check out MakMichigan's latest album I Love S.L.U.T.S on all platforms