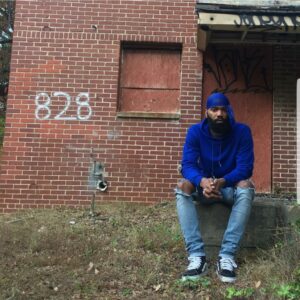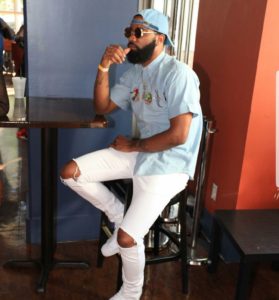 1. Introduce yourself and tell us where you are from? My name is Dodad aka Dodad Got Bars. Im currently living in ATL but im from Boston Massachusetts. 2. How did you get started in the music business? I started with my music growing up in the projects. My older cousins use to make me rap whenever they came around.
3. What do you feel like the music scene is like for independent artists like yourself in your city?
Living in ATL the music scene is extremely saturated. It's also geared more towards the "Trap" type music. But my lane definitely exists. I just have to become better than everyone else.
4. For those who havent heard your music how would you describe it?
My music is semi conscious but it can still fit with the sound of today. I'm like a Fabulous meets J Cole.
5. What is the current single(s) that you are pushing and where can people find it?
My most recent release is "Dead President" produced by M16 & you can find that on my Soundcloud.
6. What goals do you want to achive with in the next year?
My next year goals are:
-Finding my voice as an artist.
-Working with major artists.
-Some kind of deal. (Major/Indie/Distribution)
-Content. In all aspects.
7. How did you come up with Dodadgotbars?
Dodad is a childhood name.
8. What is one thing people dont know about you that you would like for them to know?
I'm extremely transparent when it comes to my music. I honestly can't think of anything i haven't already shared to the public.
9. What is something that is a must have when you are recording?
Jack Daniels. NO IF ANDS OR BUTS ABOUT IT!
10. What is one thing that you can do without?
Twitter. Never really been a fan of it.
11.If you had to select an artist you wanted to work with who would it be and why?
Fabolous. Been my favorite artist for as long as i could remember. I feel like there's a lot of knowledge he could give me.
12. What is something that you want people to take away from when listening to your music?
The message of the song. Granted i have bars for real, but i also have substance and i want people to really connect with what i'm saying.
13. Where do you see yourself in the next 5 years with your music career?
In 5 years
i see myself Winning.
14. Where can people find you at on social media?
You can follow me @DodadGotBars
15. Do you have any shout outs?
I wanna give thanks to God for the opportunities he's been blessing with me. I wanna S/O my son Greyson. He's the reason behind everything. Shout out my Management team PRD & Rest in Peace to my Brother Kwame. Sneaker Que Forever!